Beautiful blue Angelite helps us to communicate with angels, animal guides, and our own inner wisdom. It is a calming stone, good for anxiety and wild children :). It is very helpful at aligning the physical body with its aura and it will also open the Throat Chakra.
Angelite is a calcium sulfate (anhydrite), which is basically a gypsum (selenite) that has lost its water. The occasional white flecks in these stones are calcite. Red is also found occasionally, which is hematite. It is a delicate stone, with a hardness of about 3.0. When cleaning, just use a soft cloth and clear water or a jewelry cloth.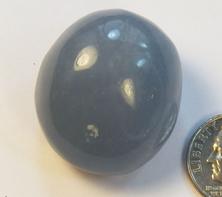 Angelite A side 1
Angelite A side 2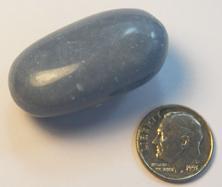 Angelite B side 1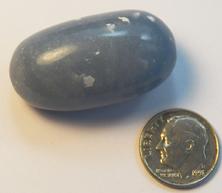 Angelite B side 2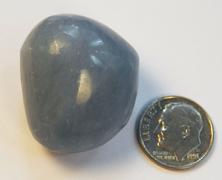 Angelite C side 1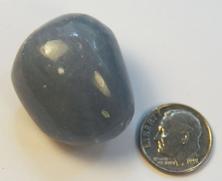 Angelite C side 2
Angelite Wand size Medium
We carry a wide range of massage wands, in different styles, sizes, and gemstones. Please click this link to visit our
Massage Wands


pages or find them under the Crystals/ Healing tab
Disclaimer: This information regarding the metaphysical and other properties and purposes of this mineral are provided for entertainment purposes only. It is not intended for diagnosing illness, prescription, or advice and should not replace proper medical attention. Consult your Doctor or other health care practitioner regarding health issues. Sister's Rocks is not liable for any use or misuse of this information.
Website powered by Network Solutions®